If you're looking for an awesome day-pack that is great for the trail, taking the kids out to a ball game, or even carrying your laptop around, look no further than the Osprey Nebula.  Here are 5 reasons I love the pack, and I think you will too!
The Osprey Warranty
Osprey has what they call the All Mighty Guarantee.  Its basically a lifetime guarantee where they will fix any Osprey pack free of charge.  I'm hard on my gear, so I like the idea of a lifetime warranty – and just shows that the company stands behind their product.
Laptop Storage
I had multiple packs.  One for work, one for the trail, etc.  I wanted a pack that would perform outdoors, but could also be used to tote all my tech gear around.  The Osprey Nebula has a nice padded pocket for laptops, tablets, etc.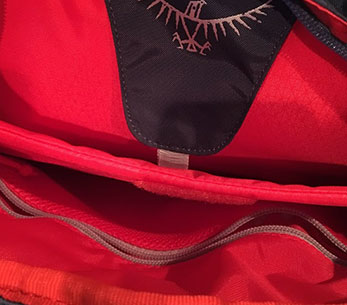 Durable Construction
Have you ever pulled on a zipper and it comes undone?  It sucks.  You can even try to fix it, but its never quite right.  The Nebula has durable metal zippers.  They stay zipped.  An even if they did break, you can count on Osprey to fix the pack for FREE!  The fabric on the Nebula is also durable and water resistant.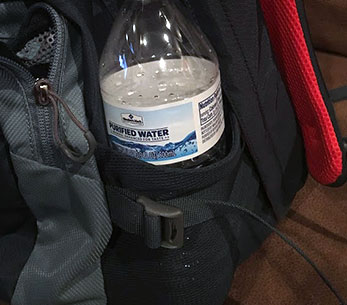 Drink Pockets
Ok, so most packs have pockets for drinks, but if they're not made correctly, which many of them aren't,  your drinks fall out of the pockets when the pack isn't upright.  The Nebula has straps that tighten around your bottles – and they stay put!
Even More Pockets
Many of the day packs I looked at didn't have enough pockets.  Because I wanted one pack that I used for many activities, I wanted lots of pockets to store electronics, knives, and other items.  Now that I have the Nebula, I don't have to walk around with full pockets, which is nice!