Stocking Up On Firewood!
What a beautiful weekend in GA, where the fall climate presents the perfect opportunity to spend some time outdoors with family.  One of our favorite activities is to sit around a fire pit in the evenings and roast marshmallows.  Instead of hanging around in the house, we decided to get outdoors and restock our firewood supply.  We purchased our firewood from the Mule Barn on Cumming HWY.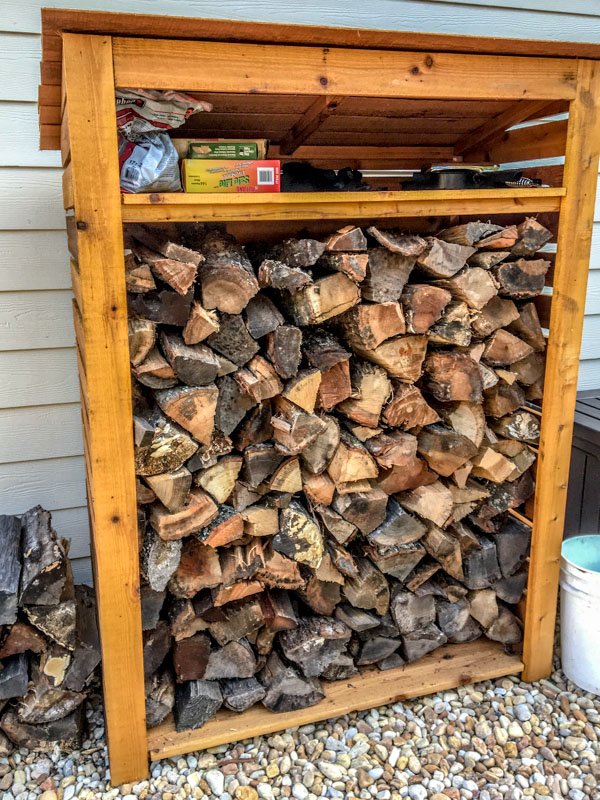 Our Cedar Firewood Storage
We store our firewood in the cedar wood rack that we purchased from Norcross Supply Company in Norcross GA.  They had the largest selection of cedar lumber with competitive prices.  We go there often for our woodworking projects that need cedar for its durability.